stone fruit - honeysuckle - cane sugar
Regular price
Sale price
$18.00
Unit price
per
Sale
Sold out
View full details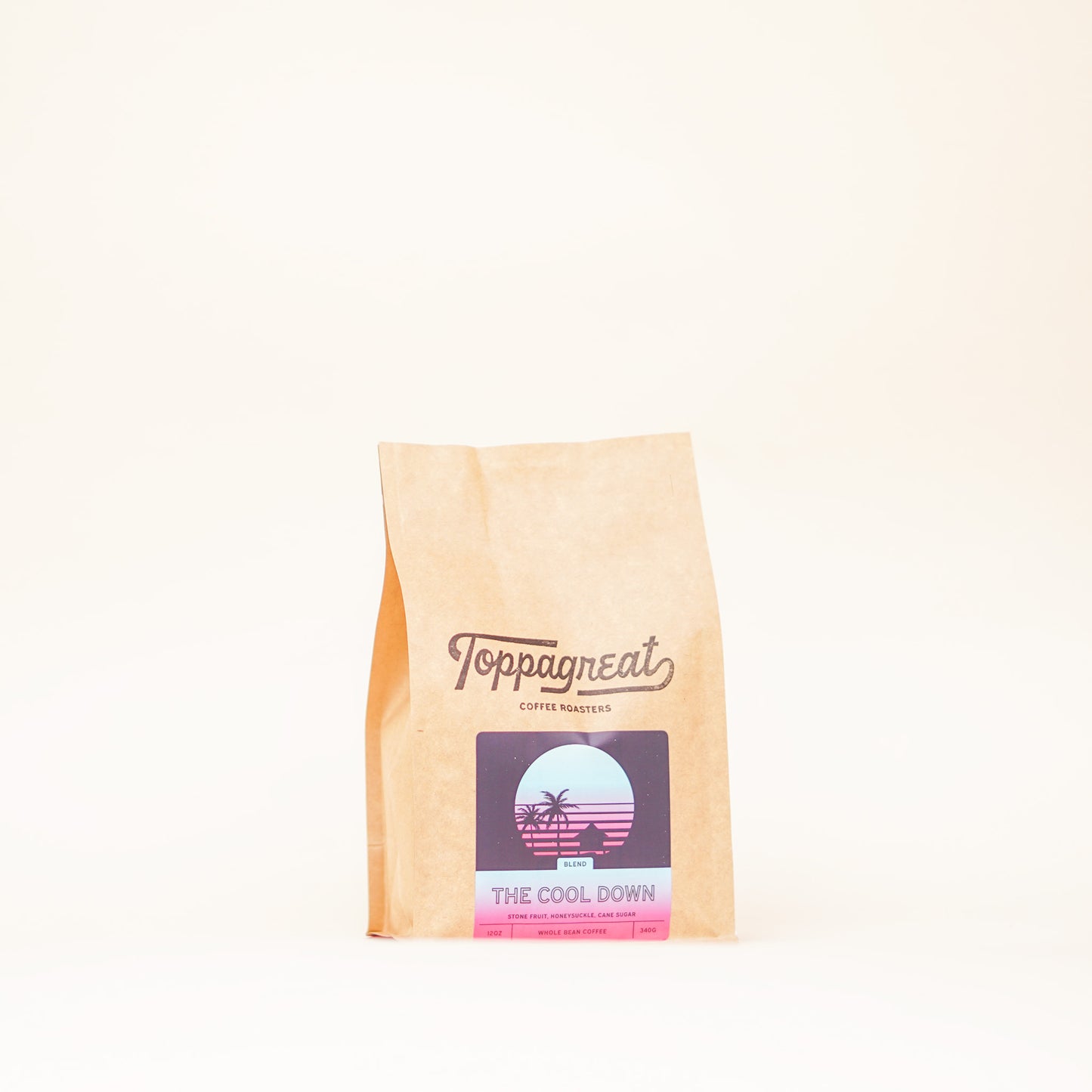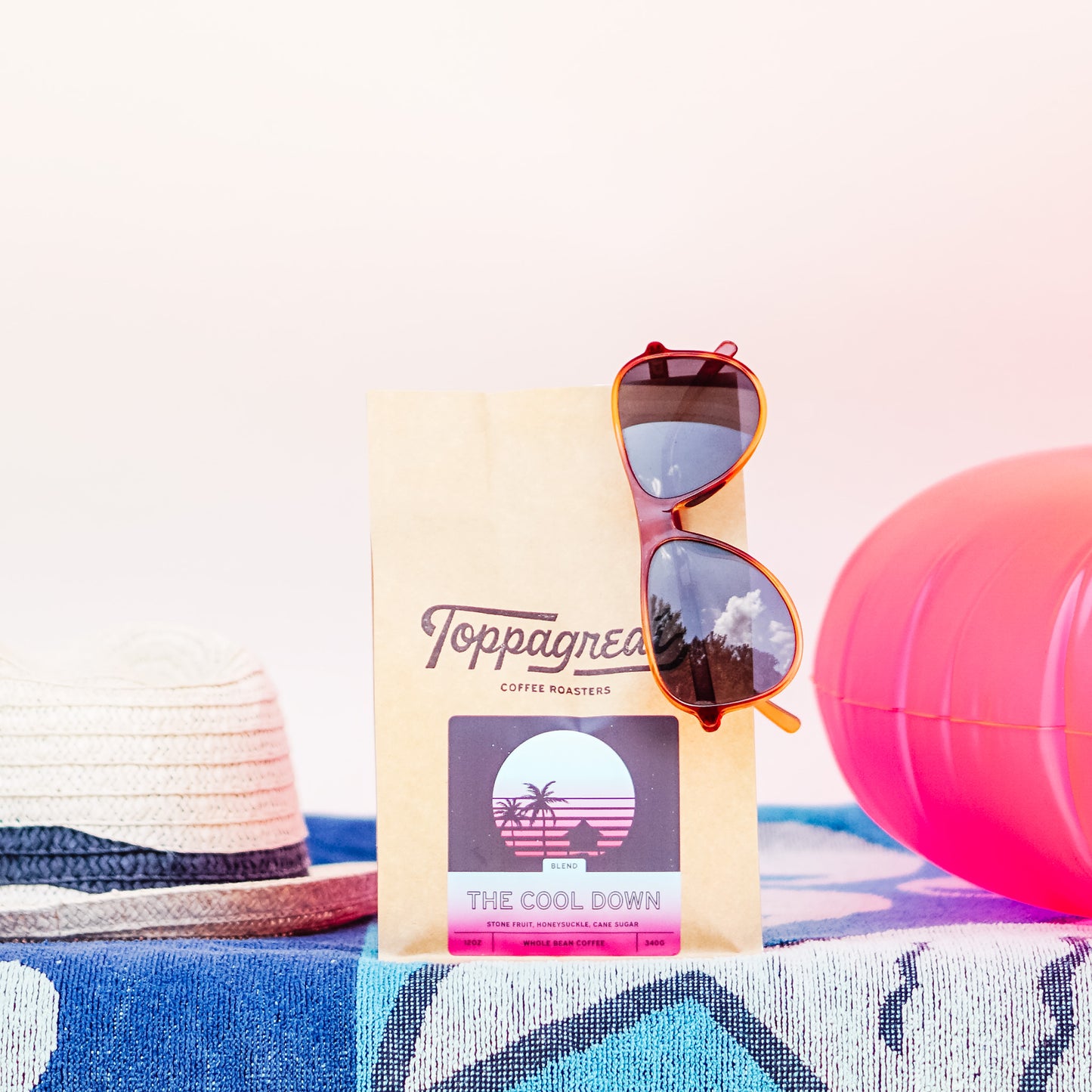 THE COOL DOWN
Escape the daily hustle and discover pure relaxation with The Cool Down, our sensational summer coffee blend. Carefully crafted by combining the finest Ethiopian and Colombian coffees, this blend offers a bright and refreshing cup that transports you to a state of tranquility.

The Cool Down boasts a flavor profile that perfectly captures the essence of summer. Indulge in enticing notes of stone fruit, delicate honeysuckle, and a subtle hint of cane sugar with every sip. These flavors create a delightful reminder to step away from the grind and decompress. Experience the fruity sweetness and graceful floral undertones dancing on your palate, leaving you refreshed and invigorated.

This blend is the ultimate companion for warm summer days. Enjoy it over ice to accentuate its bright and fruity notes, or opt for a bolder kick with a refreshing cold brew. The Cool Down also shines as a pour-over, providing a light and delicate option for those seeking a gentle indulgence.

In life's pursuit of greatness, we often face demanding and relentless challenges. The Cool Down offers the perfect excuse to pause, recover, and emerge even stronger. Indulge in guilt-free pleasure, allowing yourself to unwind and rejuvenate before returning to the pursuit of your best. Treat yourself to this extraordinary coffee blend and discover the ultimate way to unwind, one sip at a time.
Coffee Details
Taste Like

stone fruit - honeysuckle - cane sugar
Altitude

1850 - 2300 MASL
6070 - 7545 Feet
Variety

Heirloom, Catuai, Caturra